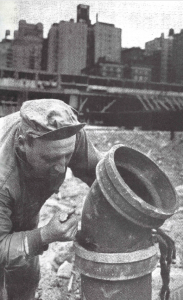 Nupak Oakum has been manufactured just outside of New Orleans in Kenner, Louisiana since 1953. The product was developed in 1937 by a young Los Angeles plumber Duane H. Tollstrup who was dissatisfied with the way oakum was made. Oakum, at the time, was manufactured from jute – twisted into a loosely twisted rope and impregnated with a petroleum derivative.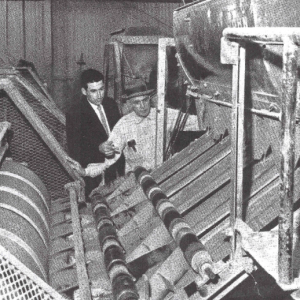 Unfortunately, joints caulked with it often leaked,
Tollstrup's idea was to add Bentonite to the oakum. Bentonite is a miracle natural clay that expands to 10 times its original volume when it comes in contact with water. It provides even greater leak resistance than oakum alone. It is extremely safe and is considered a healing clay (used to help heal skin conditions).
Our brown oiled oakum is make with a combination of ingredients that include mineral oil. It prevents "spitting" when hot lead is applied to it. Nupak oakum was also the first cut already cut into shorter lengths for the plumber's convenience.
In the 1960's – Nupak created the "Profit Packing Twins to extol the virtues of the Nupak Oakum.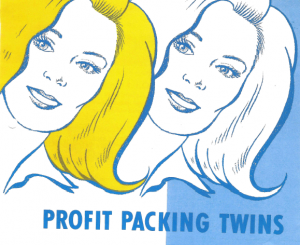 To see the complete original brochure – click here!
To read an article from "Esso Oilways" June 1961 magazine – click here.
---
Nupak Oakum is not only for the plumbing industry. It is used for caulking concrete joints, wooden boat and log cabin joints. Farriers use brown oakum as hoof packing.
Brown Oakum is made from burlap, oil and Bentonite. It is used in the plumbing, construction, equine, marine and log home industries.
White Oakum has jute roving, Bentonite and a trace of water. It is used in the plumbing industry.
Go to Products Page