Hurricane Ida update:
Thank you so much to all who have reached out to us at Nupak in New Orleans. Hurricane Ida has hit our community hard but we at Nupak are all safe. 
We will be re-opening on Monday September 13, 2021. Feel free to email info@nupakoakum.com with any questions. We will get back to you as soon as possible.
About Nupak Oakum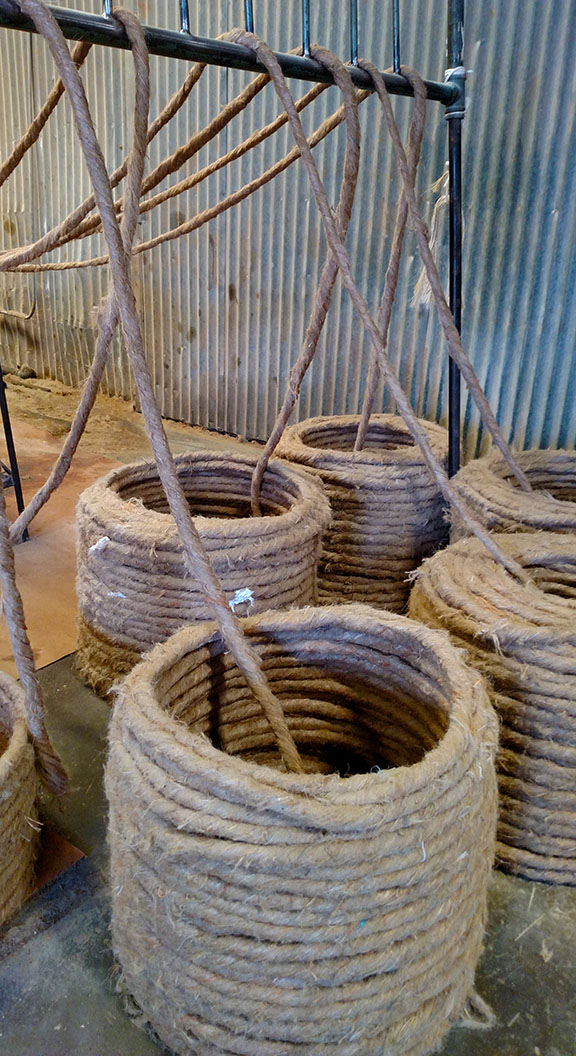 Nupak Oakum has been manufactured just outside of New Orleans in Kenner, Louisiana since 1953. The product was developed in 1937 by a young Los Angeles plumber Duane H. Tollstrup and has just three ingredients.
Brown Oakum is made from jute, burlap, oil and Bentonite. It is used in the plumbing, construction, equine, marine and log home industries.
White Oakum has jute roving, Bentonite and a trace of water. It is used in the plumbing industry.
Bentonite is a miracle natural clay that expands to 10 times its original volume when it comes in contact with water. It provides even greater leak resistance than oakum alone. It is extremely safe and is considered a healing clay (used to help heal skin conditions).
To read a little more about the history of Nupak Oakum and see a vintage brochure featuring the "Profit Packing Twins", visit our about page. To learn more about Nupak Oakum products visit our product page.